BUY ONE GET ONE 50% OFF
BOGO50
BUY ONE GET ONE 50% OFF
BOGO50
BUY ONE GET ONE 50% OFF
BOGO50
Discover Our TRADEMARKED
PINK PROTECTION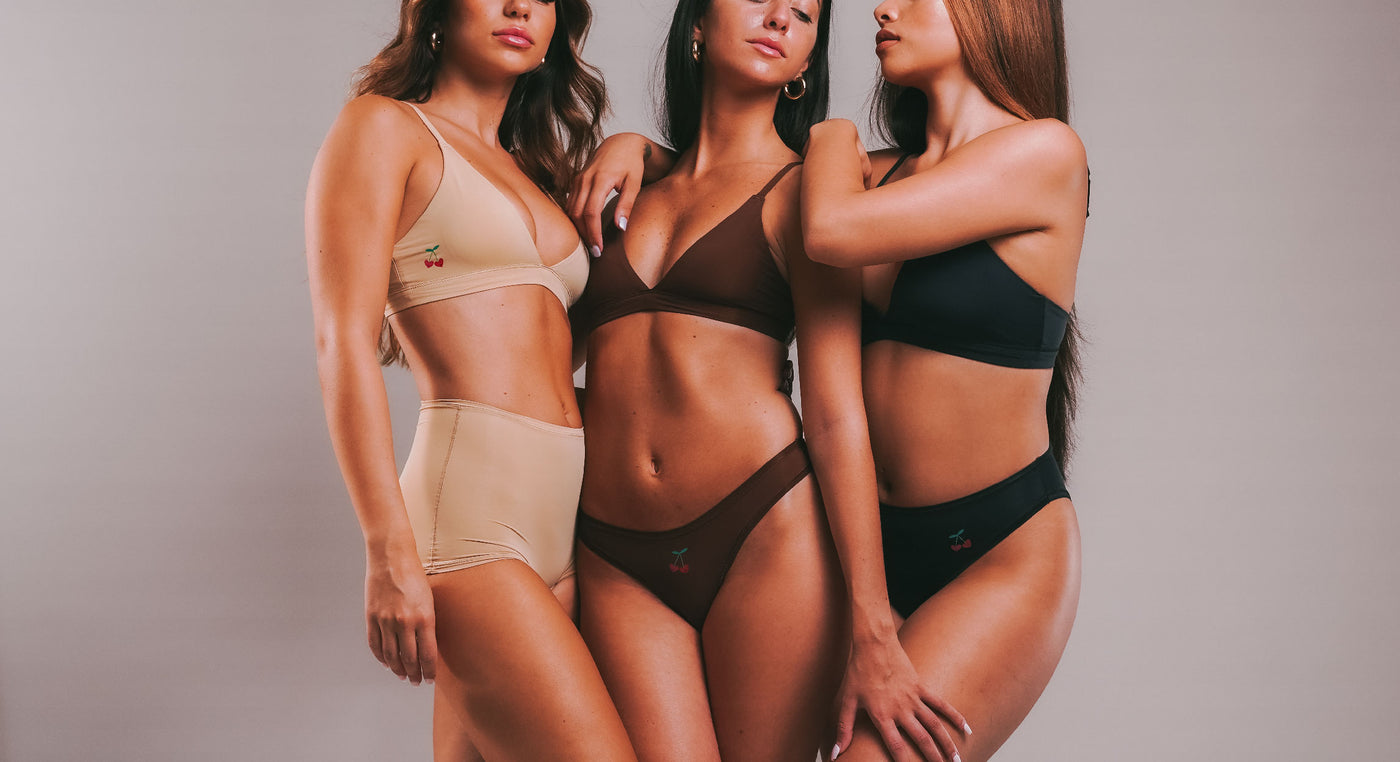 Featured Fabric
Cotton stretch
Cool, comfy, cozy, COTTON! The Cotton Stretch Collection is at the core of it all made with the most premium materials for (you guessed it!) your most premium parts.
Featured Fabric
Ultra Smooth
So soft and so stretchy, the Ultra Smooth Collection will have you questioning if you forgot to put on some undies this morning. A pleasure to wear and so luxuriously smooth, you have to feel it to believe it!
Know more
About US
Two sisters with one vision: underwear made for REAL EVERYDAY LIFE.
Let's rewind a little… this new "trend" of period underwear makes us truly believe that all underwear companies until now have never hired someone with a vagina before.  WTF is period underwear? It's just underwear except suited to our ACTUAL needs… We created a line of FIRE underwear in amazing shapes and colors that can be worn on and off your period with our added Pink Protection Layers...
Why Choose Cheeky Cherry?
+VERY good question
Cheeky Cherry keeps it real. We want to talk about our bodies with no shame and #nofilter.
We can talk about our vag and our flow openly because we don't choose to get our periods, it just comes with the territory! So why not create a product that caters to our ACTUAL needs?
WTF is period underwear?
+Was thinking the same thing
I ask myself the same question…. It's just regular underwear except suited to our ACTUAL needs.
Our underwear come padded with options of pads and liners so you can feel comfortable all month long.
Is it hard to wash?
+Please say no
Easy peasy – wear, machine wash, hang to dry. That's all.
How long can I wear the same pair of underwear for?
+#KnowYourFlow
Totally depends on your flow. Anywhere from wearing 1 pair per day to 2-3 or maybe even 4 pairs on heavier flow days.
Newsletter
Subscribe now to become BFFS and get 10% off. Be the first to hear about exclusive offers and latest drops.